Not many people have delved into the cartooning world of sailing and hence, Mike Peyton was surely a name that stood out in this segment. He was dubbed as the world's greatest when it came to yachting cartoons. He passed away on January 25th which was five days after he turned 96. He was known as a modest and shy man who stayed away from the spotlight and did not seem affected by the esteem that many held him in as part of the sailing world.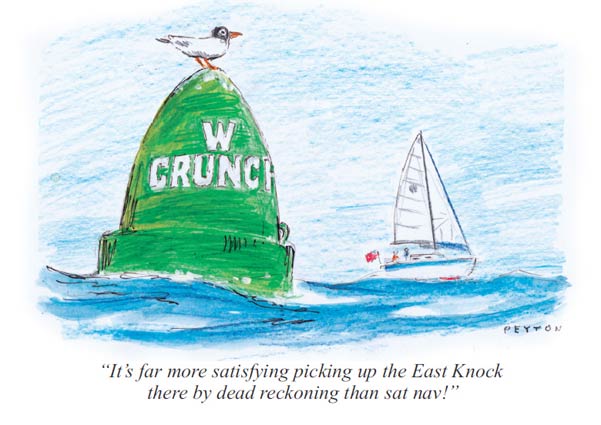 With Mike passing away much comes to light about his life. Being from a mining family of Durham in England, he joined the Army at a young age and that is where his sketching skills were discovered. He spent time in a prisoner of war camps, but has sketched skills remained with him. He was inspired by graphics that were popular in the thirties in British comics.
Hence, his work is much influenced by such styles. However, when it came to sailing, Mike did not simply see boats and sketch them. He experienced sailing when he bought a sailing canoe about 12 feet and sailed it down the river Thames.
He even persuaded his girlfriend to elope with him to Trogir and they had their honeymoon in a canoe where Kathleen, his widow received a pair of walking boots and a sleeping bag as wedding presents.
Sailing soon became his passion and he reefed sails and learned to follow tides. Mike later on took the job of a freelance cartoonist and he worked in this role for 35 years, mostly with New Scientist magazine. He also contributed to different magazines and soon his cartoons were published across different language publications, from America to Japan. He also acted as commentator in many sailing scenes, known for his wit and wisdom for sailing.